5-Star-Rated Orthodontic Care You Can Count On
With over 2,500 beaming smiles transformed since 2008, we have received numerous Tamburrino Family Orthodontics patient reviews praising our friendly atmosphere and state-of-the-art orthodontic treatments. See what our current and former patients have to say about their experiences at our 5-star orthodontic office!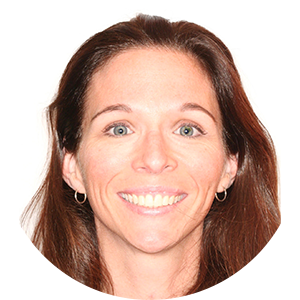 "Dr. Tamburrino has been great to work with! As an adult in need of braces I was looking for an office that made me feel comfortable and he definitely did. The staff is always friendly, helpful and welcoming. I have broken a bracket or two through my own clumsiness and they have always been able to fit me in to get it fixed right away! My son will need braces in the future and I have no doubt that I will bring him to Dr. T!"
– Lindsay B.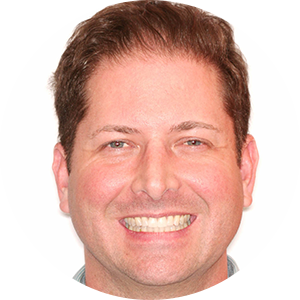 "Dr. Tamburrino is extremely professional, does a great job, and is always prompt. He also is very personable with allowing clients access to communicate with him on nights and weekends if needed, which is unheard of with most doctors. Highly recommend him for all your orthodontic needs."
– Jeff S.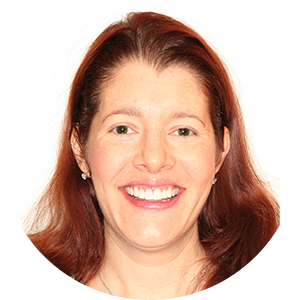 "I've been going to Dr. Tamburrino for a few months now, and I couldn't be happier. He is extremely friendly and through, and has top-notch technology in his immaculate office. Dr. Tamburrino helped me to make the right decision for my orthodontic care, based upon the outcome I wanted. He was able to work with my dental insurance, which was a plus. His office hours are very flexible, and I've been able to have early morning appointments, as well as lunch time appointments, which really helps with my busy schedule. I'd highly recommend Dr. Tamburrino to anyone looking for a perfect smile!"
– Laura D.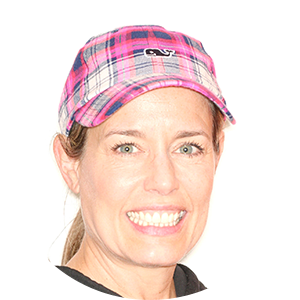 "As an adult I was apprehensive about getting braces. I had minor teeth issues and I didn't want braces on the front of my teeth. Dr. Tamburrino was the only orthodontist I spoke with to listen to my concerns and agree to put braces on the BACK of my teeth. After entering his office and talking about what I was looking for, we decided on Invisalign and braces on the back of my teeth. After 9 months, my teeth are realigned and my smile is perfect. Thank you and I will recommend."
– Stacey C.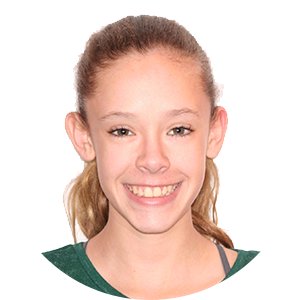 "Dr. T and staff have been a pleasure to work with. My daughter's teeth have turned out beautifully thanks to her hard work and Dr. Ts expertise in his craft. Their hours are super convenient and allowed my daughter not to miss any school or me miss any work. I highly recommend TFO for your orthodontic needs."
– Erin M.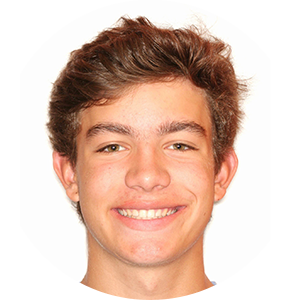 "Dr. T is the best! It is so easy to make appointments! We would not go anywhere else. Every step of the process of getting braces for my son was thoroughly explained and planned out. What a great experience!"
– Deni-Lyn L.

"We love Dr. T! He has done a great job with my son's braces and my son's experience has been pain free. He takes time to get to know his patients and has always made time for my son immediately when needed. I am so glad that I found Dr. T and Tamburrino Family Orthodontics. The experience I had with my daughter's orthodontist where we used to live was far from ideal. Having four children, I can tell you how important it is to have an orthodontist that takes their time and truly cares about their patients. I highly recommend taking your child to Dr. Tamburrino for a great orthodontic experience in the Kennett Square area!"
– Naomi B.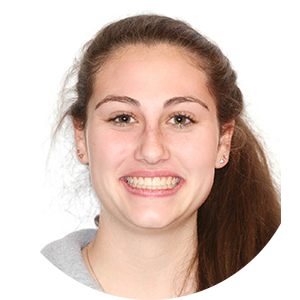 "We have been extremely pleased with TFO in Kennett Square. Both my daughters have gotten braces there, and the doctors and office staff have been great with everything from the consultation to the actual installation of the braces. Dr. T is very responsive, and has made himself available outside of normal hours to fix a broken wire. The hours are great, especially night and weekend appointments, and the location is convenient as well. After getting a few other consultations, I am really glad we went with TFO, and highly recommend them to others needing orthodontic services."
– Marlise A.

"Dr. Ryan was very helpful and knowledgeable as I was deciding the best options for my orthodontics, either braces or Invisalign. After deciding, his office was great and responsive in setting up appointments and taking care of figuring out the payment of my insurance benefit to help fund some of the cost. His office technology is neat as you can see the progression of your teeth movement from scans he takes and runs through a computer program. He sent my dentist the proposed treatment plan and my dentist said it was the most thorough information he had ever received from an orthodontist. I highly recommend Dr. Ryan."
– Lee C.

"We visited Dr. Tamburrino after a glowing referral by family friends. I was initially impressed by the evening appointment times, as some other offices required time away from school and work. During our initial visit it was evident that Dr. Tamburrino has the heart of a teacher. After a thorough exam he thoughtfully explained his approach and recommendations making sure both my daughter and I had all of our questions answered. We never felt rushed for time or pressured into making a decision. The team at TFO is kind and considerate. The follow-up after treatment is personal and caring. Our experience at TFO has been and continues to be a truly exceptional experience. I highly recommend Dr. Tamburrino."
– Bethany E.

"Dr. T and his staff are amazing. His practice is professional, efficient and his staff is personable. As a team they work hard to educate the client about options for treatment, and make sure you have the appropriate information for a decision. Making appointments and having our crazy timeline met is seamless! TFO is my 5th orthodontic practice (we move a lot!), and they are definitely at the top of the chart for all of the above reasons."
– Shelley W.

"Dr. Tamburrino is as good as it gets in the field of orthodontics. My teenage son is a patient of his, and had the most pleasant experience of any of his medical care providers with Dr. Tamburrino. He is great with teenagers, as he has state of the art equipment for imaging and took the time to explain his options with braces and what would be the result. He is very professional and relatable. His impressive credentials being a Duke engineer and U. Penn dental graduate were obvious through his thorough understanding of the technology and oral treatment. I highly recommend him."
– Pam C.

"We took our 9-year-old son to see Dr. Tamburrino, (Dr. T). From before, during, and after the appointment, Dr T provided us with the best patient care, patient relationships/bedside manner, and medical ethics. A combination of these medical service characteristics are rare to find these days. Dr. T is very knowledgeable, and he not only checks for orthodontic issues very thoroughly, but also examines whether those issues compromise other functions, such as bed-time breathing, tonsils, and etc. Two thumbs up to Dr. T! Personalized care in the dental world is hard to find!"
– Shirley F.

"I have been impressed from the first visit. Not only does Dr. T explain every step of my son's treatment to both of us but he always expresses an interest in how school is going and what activities he is involved in. Dr T encourages questions and makes every appointment as quick and painless as possible. You leave feeling well cared for and truly cared about! A rare experience in this day and age. This is my 3rd child to be in braces and 3rd orthodontist experience. TFO is by far the best experience our family has had."
– Becky T.

"Absolutely the best place in care for our orthodontic needs. Even my "terrified of the dentist" child likes his visits. WOW!"
– Travis W.

"My daughter broke her front teeth at a very young age. This resulted in her adult teeth to growing in with deformities. Her previous dentist didn't want to do anything until she was older, but I wanted to do what we could before other kids noticed and she lost self-confidence.
When we met Dr Tamburrino he went out of his way to help us. He lined us up with a specialty dentist and put a few braces on her teeth. Her smile is now beautiful and I am beyond thrilled with the results. Not only did Dr Tamburrino help my middle daughter, who was his patient, but when my oldest daughter had a tooth not appear correctly in an X-ray, he immediately took a 3D X-ray and when that didn't look good he got us into an oral surgeon by lunchtime. He is always looking out for us and is a phenomenal doctor!! I could not be happier. I actually look forward to our visits because the team so incredibly friendly!"
– Kristin M.

"I can't recommend TFO enough! They have been so great to work with. My son will need braces down the line but he's not quite ready yet. Dr. T gave us a free evaluation just to give us a "where are we now" status and then recommended next steps. He then saw us again free of charge after my son had a scary accident at summer camp where he face planted. He recommended safety tips and other dental professionals for us to work with as my son went through the healing process. There are no words to express my gratitude that there are doctors my son can see that care so much! Thank you!"
– Laura V.H.

**Orthodontic consultations for braces or clear aligners are always complimentary for both children and adults.