10 Reasons Why TFO Is the Best Orthodontist in Kennett Square, West Chester & Surrounding Areas!
See Why Over 2,500 Patients Have Trusted Their Happy Smiles to Tamburrino Family Orthodontics
Choosing an orthodontist can be an overwhelming experience and is an investment of both your time and money.
You only want to do this once, so you want to ensure you are getting the best care from the best orthodontist for the best value!
I know what it takes to provide all three for a beautiful, lasting result – topped off with a personal touch you won't find anywhere else.
If you looking for a new smile with braces or clear aligners in Kennett Square, West Chester, or the surrounding areas, then the reasons below are why over 2,500 patients have trusted their happy smiles to Tamburrino Family Orthodontics!
This list is not a "ranking", so while you think there might be a typo, there is not! What may be most important to you may not be most important to someone else.
Every reason is a #1 reason to choose TFO, so click on each to learn more!
Cheers to wonderful smiles ahead,

*All photos are current TFO Patients, Alumni, or Staff!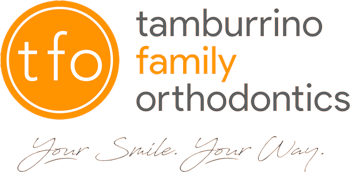 Award-Winning, Conservative Orthodontic Care
At TFO, our philosophy for determining what is appropriate orthodontic treatment is simple:
Let's discuss your goals for your new smile
Let's determine the timing for beginning treatment
Let's review realistic options for achieving your smile goals
You choose which option you'd like to get you there
Since 2008, Dr. Tamburrino and our team at Tamburrino Family Orthodontics have helped over 2,500 patients in the greater Philadelphia area achieve happy, healthy smiles using this approach.
Dr. Tamburrino will discuss 100% of what you need to safely and easily get you to your goals, and 0% of what you don't.
Nothing extra. No cutting corners. No wasting your time with unproven speculation or aggressive strategies.
Dr. Tamburrino's conservative, honest, and realistic approach is one that all our TFO families have enjoyed, and their satisfaction shows through their wonderful reviews of our office as well as their continual referral of friends and family.
We wouldn't have it any other way!
When you are ready to experience our 5-star orthodontic care, schedule your TFO Smile Assessment by calling 484-730-1921 or by clicking here to use our online scheduling form.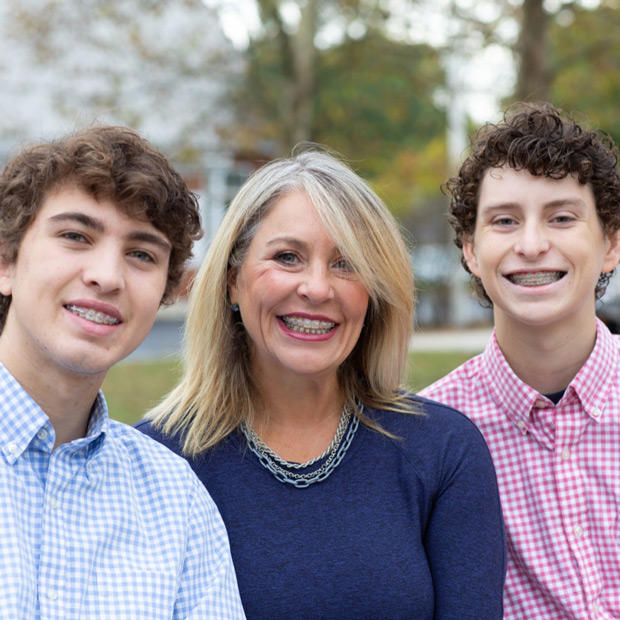 We Value Education!
Dr. Tamburrino definitely understands the value of a good education. Through getting degrees in both Biomedical and Mechanical Engineering/Materials Science from Duke University and then going to the University of Pennsylvania School of Dental Medicine for his dental and orthodontic training, he's put a lot of hours into the classroom!
But just as he valued his own education, he also values your child's.
He purposefully chose office hours to give your child the greatest chance to "never miss school" for an orthodontic visit, unless it is absolutely necessary (or you want them to)!
Additionally, he realizes that learning doesn't stop once you get a degree, and frequently lectures to other orthodontists worldwide in order to help them improve their skills.
He also stays involved with research projects at several academic institutions to ensure his own care and skills remain top-notch.
He says, "One of my greatest professional joys is helping colleagues raise their own standards of care and create better smiles for their own patients. I love any lecturing opportunity that allows me to convey sound knowledge to young orthodontic students and seasoned practicing orthodontists alike. I honestly feel that teaching and being a life-long student go hand-in-hand for the patient's ultimate benefit, as well as for our entire community!"
To see how Dr. Tamburrino's thorough and laid-back teaching style has helped make hundreds of families comfortable on their smile journey, schedule your TFO Smile Assessment by calling 484-730-1921 or by clicking here to use our online scheduling form.
Dr. T Wrote the Book(s)!
It's one thing for students to read books to learn about orthodontics, and it's another to be the one that wrote them.
At TFO, we are lucky to know that Dr. Ryan Tamburrino is the guy who authored multiple books and chapters about orthodontics that are in use today.
All are written in an appropriate style for either educating parents or doctors, so they can make the best decisions for their families and patients.
Learn more about these publications or request a copy today by clicking on one of the titles below!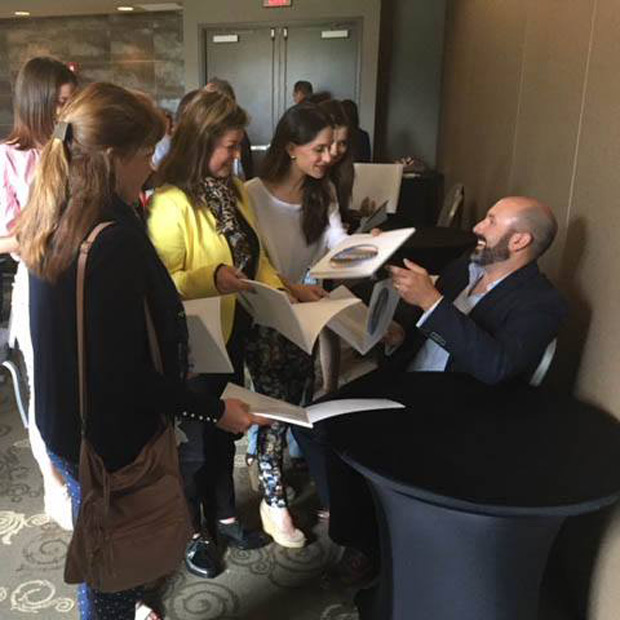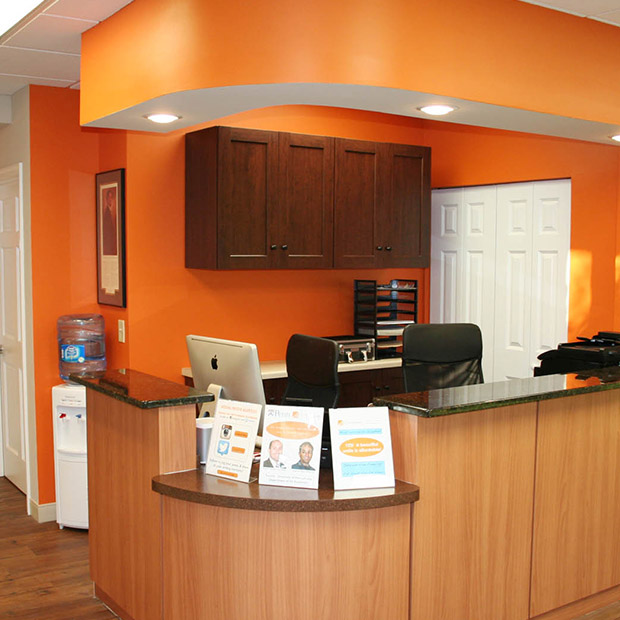 24/7 Access – Seriously!
There's nothing more frustrating than having a question or an issue and not be able to reach your doctor or their office for help.
At TFO you'll never have this concern.
No matter what you may need, you'll always have the ability to know you can contact us 24/7 and your question will get to the correct person to help you.
In fact, we're just going to spell it out right here:
Have a treatment related question? E-mail Dr. Tamburrino directly at ryan@tfortho.com anytime (Yes, he checks his own email and personally responds.)
Need to reschedule a visit? E-mail reschedule@tfortho.com or call/send a text message to 484-730-1921.
Have a non-urgent general question or need billing assistance? E-mail smile@tfortho.com or call/send a text message to 484-730-1921.
Have a non-urgent braces issue like a pokey wire or need a brace rebonded? E-mail smile@tfortho.com or call/send a text message to 484-730-1921 to set up a comfort/repair visit.
For any true emergency with braces on (trauma to face, accident with bleeding) you'll be given Dr. Tamburrino's personal cell phone number when you start treatment. Please call immediately!
It doesn't get any easier for your peace of mind to know we are here for you!
We're Techo-Geeks for Your Benefit
Dr. Tamburrino is an engineer by training, so at baseline that makes him a little techy by nature and prone to liking gadgets.
But it goes beyond that. His engineering training also makes him realistic and objective with both evaluating technology as well as its appropriate implementation and use.
Yes, we have some cool tech in our office, from our 3D imaging unit, to the digital 3D printer, to the braces and wires we use.
However, Dr. Tamburrino does not believe in using tech just for tech's sake. He carefully evaluates everything he uses and only purchases tech that will ultimately allow him to come up with a better plan for your smile, improve your treatment outcome, or give you a great result in a shorter time.
If he doesn't feel it meets any of those goals, he won't use it just for "flash" or "wow" factor (and then have to pass those unnecessary costs onto his patients).
Everything you'll experience at TFO is no-nonsense tech with a purpose, specifically with your best interest in mind!
To learn how our technology can benefit your smile, schedule your TFO Smile Assessment by calling 484-730-1921 or by clicking here to use our online scheduling form.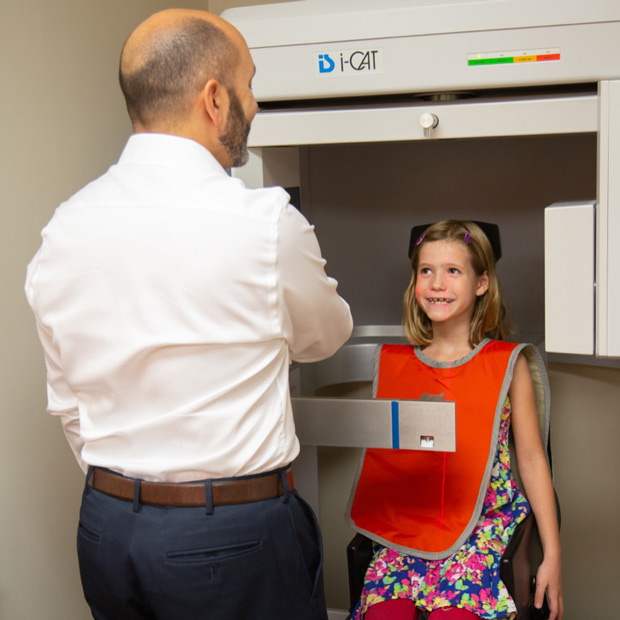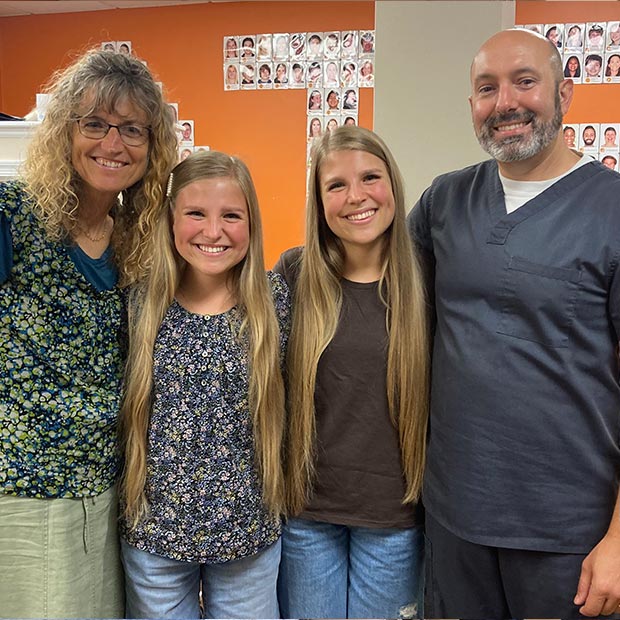 No-Risk Guarantees
We're so confident you'll love your experience at Tamburrino Family Orthodontics, we back it up with two guarantees that afford you zero-risk and remove all barriers to getting started!
Our TFO Satisfaction Guarantee™ is standard for every patient that walks through our door.
We can't think of any reason why you wouldn't absolutely love our team and your experience. However, orthodontic treatment is a two-way street and you have to love us just as much as we love having you be a part of our family.
If you begin treatment and somehow realize TFO isn't the best fit for your family, we will provide a refund and you'll always have the ability to go elsewhere without any hassle.
Also, there's always a tough conversation between kids and parents if teeth shift after braces are removed (and the blame game for not wearing their retainer begins). That's no fun.
However, unlike most offices where you are charged again if teeth shift, as well as going through an inquisition for where to place blame, you won't ever have to worry about that at TFO.
For families who participate in our No Questions Asked Smile Guarantee™ program, we truly don't care how things may have moved or if you feel like you need a touch-up. We will get your smile back to perfect at no additional charge – ever!
There's no better assurance for how our team stands by our exceptional results and service than this.
Philanthropy and Community Pride
Our core values coincide with many of the organizations in our surrounding communities and we love their values.
The TFO team feels it's important to work together and donate both our time and money to them so they can continue furthering their amazing missions.
That's what being an active member of our community is all about!
By choosing treatment at TFO, you are both directly and indirectly having an impact where it matters most, to the people that need it most…and the more smiles we help, the more funds we have to distribute to community organizations!
The list below is just a sample of the many groups we've partnered with and community initiatives we've undertaken:
TFO Partners in Community Program
TFO Smile Scholarships
Smiles Change Lives
Unionville Community Fair
Longwood Rotary Club
Kennett Middle School After the Bell
Kennett Area Community Service
URA and KAU Baseball/Softball
Our team will be happy to discuss our current community programs when you come in for a visit.
Give us a call at 484-730-1921 today or click here to use our online scheduling form to see how we can help your smile…and, in turn, how you can help your community!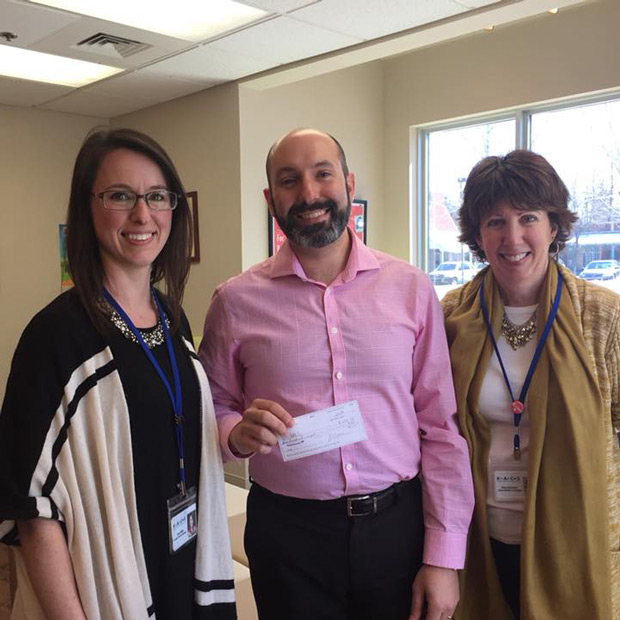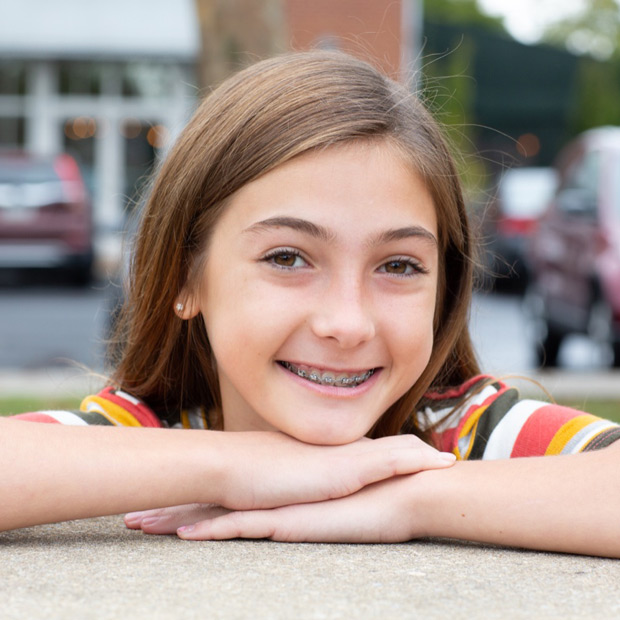 Never Miss Work or School!
Our team realizes one of the biggest sources of tension in a healthcare office is between parents and the office team trying to schedule appointments. Between shuffling the kids around to activities and parents' demanding work schedules, it can be a challenge fitting regular orthodontic visits into the calendar.
You're awesome at juggling all these commitments, but even super moms and superhumans need some super help.
While our dream would be for every one of our patients to have orthodontics be the only thing they focus on in their lives, we are realistic and know that's not happening.
Fortunately, at TFO we've worked to make the scheduling part of your experience as smooth as possible.
For one, we don't see you at the traditional orthodontic "every four weeks" time frame anymore. We've worked out our treatment efficiencies to allow you extended appointment intervals (up to 12 weeks), so that's fewer visits for you already!
Additionally, we have appointments as early as 7:30 AM, as late as 7:00 PM, and on selected Saturdays.
You'll never be required to miss work or school for ANY appointment (unless you actually want to) and we are relentless about ensuring you'll hardly ever wait to be seen when you walk through the door.
Easy scheduling. Running on time. Respecting your time and your busy life.
Who else except TFO could promise this?
When you're ready for one of the most convenient healthcare experiences possible, give us a call at 484-730-1921 today or click here to use our online scheduling form.
Second-to-None Payment Flexibility
Orthodontic options at TFO can vary greatly depending on needs, wishes, and budget.
Every smile is different!
However, we guarantee that finances will never be a barrier to you or your family getting a great smile.
You will never have to sacrifice expert care for affordable orthodontic treatment – you can have both!
We accept the assignment of orthodontic dental benefits, flex-spending (HSA/FSA) plans, and will file all dental insurance claims for you!
Our payment plan options for any remaining balance are second-to-none, and our team will absolutely find a reasonable option to easily fit into your budget.
You'll also have the option to pay your remaining balance in full. If you choose to do this you'll enjoy a discount as a thank you from us!
Also, for those seeking orthodontic treatment (now or in the future) for three (3) or more family members, you are eligible for our TFO No-Risk Family Plan Option™. Ask our team about the features and savings you can enjoy vs. paying for each person's treatment separately.
Again, do not ever think that finances are your barrier to getting a great smile. If you're ready to get started, our team will find a solution.
When you are ready to experience our affordable orthodontic care, schedule your or your child's TFO Smile Assessment by calling 484-730-1921 or by clicking here to use our online scheduling form.
We can't wait to meet you!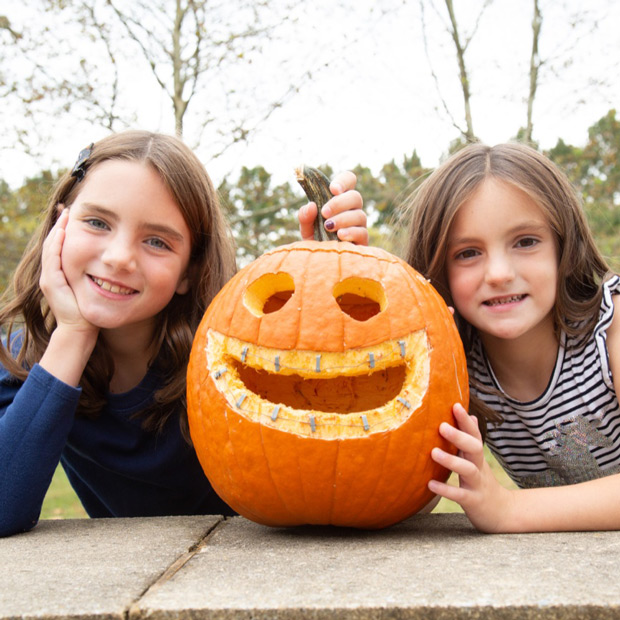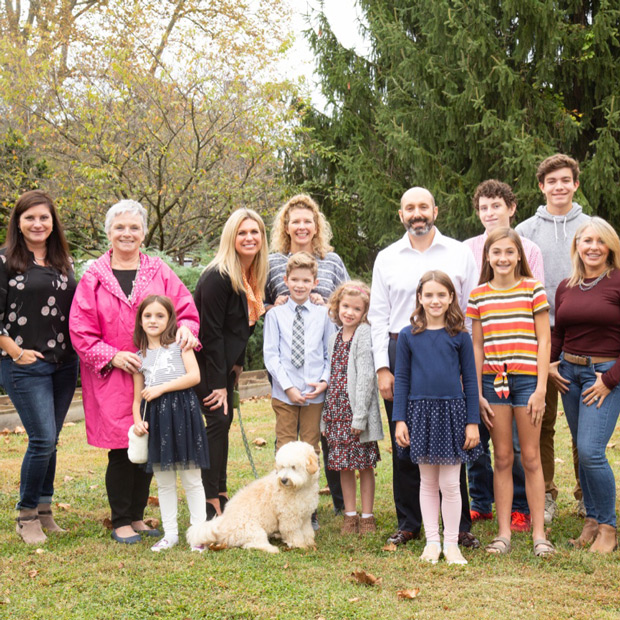 Your Smile, Your Way!
At Tamburrino Family Orthodontics, it's our mission to be unlike any other orthodontic provider and best accommodate your family's lifestyle and financial needs during orthodontic treatment.
Therefore, TFO is proud to offer Smile Options™. These options resulted from listening to hundreds of families' most popular wishes, and include your choice of your treatment method, lifestyle preferences, and treatment enhancements.
We never want to be rigid with treatment plans, mandate inconvenient scheduling, nickel-and-dime fees, or force everyone's experience to be the same, as is often the case with typical providers.
Instead, TFO will customize your experience and maximize your treatment preferences in simple terms with common-sense options.
Once Dr. Tamburrino says that orthodontic treatment is indicated and you can begin, you can either design your own Smile AdventureTM or choose one of our convenient Smile PackagesTM, for one affordable fee!
Whichever way you choose to start your journey, you're going to love your time with the TFO team, and get a smile you'll proudly show off to your friends and family.
It's your smile. Let's create it your way!
Give us a call at 484-730-1921 to set up your complimentary TFO Smile Assessment or click here to use our online scheduling form!
**Orthodontic consultations for braces or clear aligners are always complimentary for both children and adults.